Corp_Pro℠ is a web-based DCAA compliant timekeeping solution for government contractors. The employee interface provides password-protected access for employees to their own data and all data to which they have been assigned access.
Employees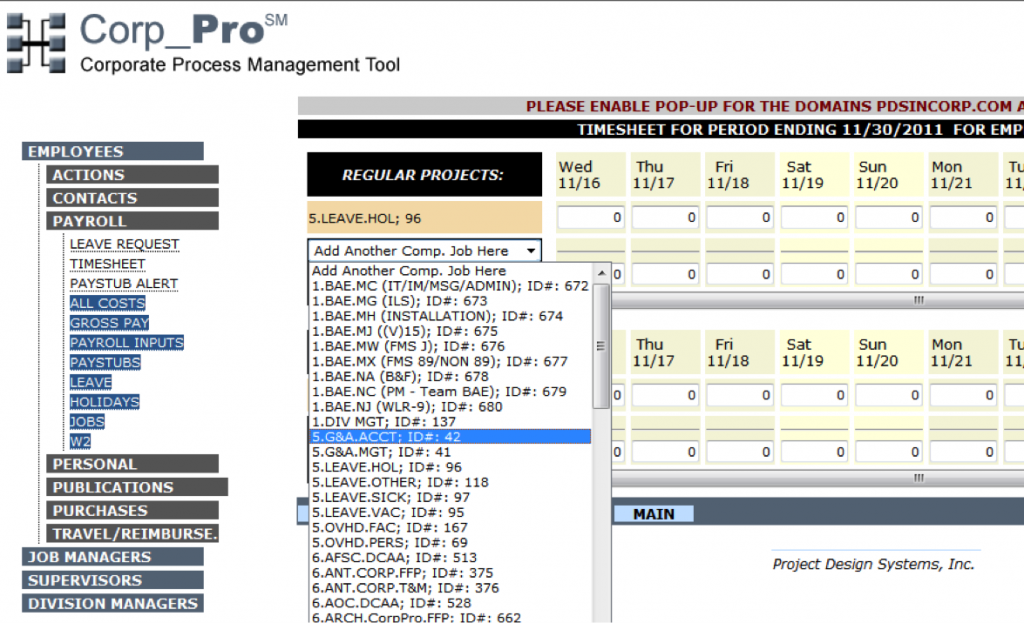 Employees (W2 and 1099) use the employee module to enter DCAA compliant timesheets, assign and receive actions, update their personal data, submit purchase requests, travel, and expense vouchers, and much more.
Job Managers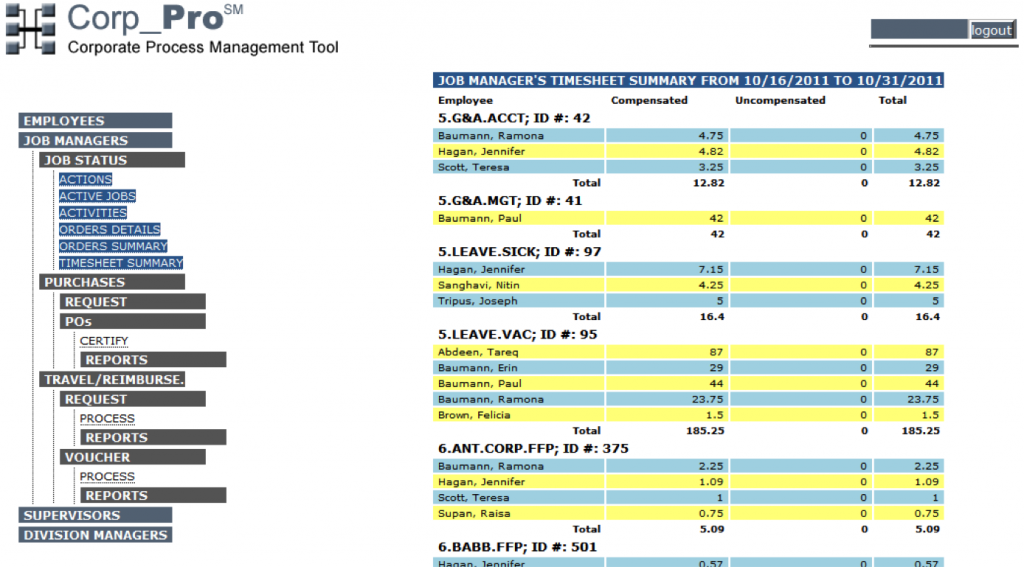 The job manager module allows managers to approve expenses and track the costs for the jobs they manage. Jobs can be set up for the company or a client, and a manager can be assigned for each job. All expenses in Corp_Pro℠ must have an associated job.
Supervisors

Supervisors can be assigned for each employee and can use the supervisor module to approve timesheets, submit proposed personnel changes, approve leave requests, and submit performance evaluations.
Division Managers

Division managers can access the division module to approve performance evaluations, monitor contract costs, and approve personnel changes. Corp_Pro℠ allows an unlimited number of divisions to be set up, with a division manager for each. Divisions have their own contracts, employees, benefit programs and overheads.